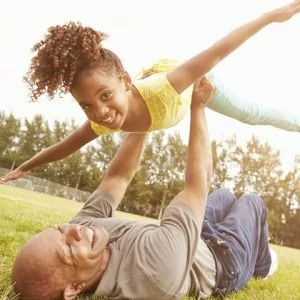 Has your child been evaluated by an orthodontist? The American Association of Orthodontists recommends that all children are seen by an orthodontic specialist by age 7. Early orthodontic treatment can benefit almost half of children and boost their chances of a healthy smile in the future.
Orthodontics for kids prevents more serious problems from developing. Early treatment is shorter, less complicated, and less expensive than aggressive adult treatments.
Orthodontics for kids may include basic orthodontic appliances or partial braces. Orthodontics for kids aims to:
Promote proper jawbone growth
Encourage ideal positioning of adult teeth
Lower the risk of injury to the front teeth
Improve your child's aesthetic and self-esteem
Change harmful habits like thumb sucking
You can trust that Drs. Lori and Adam Cohen will be open and honest with you about your child's orthodontic care. They will recommend early treatment only if they believe it will be beneficial to your child in the long run. In addition, you can rely on our team to make you and your little ones feel right at home in our warm and friendly office.
All children should be seen by an orthodontist for a detailed smile analysis, but there are some factors that may increase your child's need for orthodontic care. Some of the indications of potential orthodontic problems include:
Thumb, finger, or pacifier sucking habit
Teeth grinding or clenching
Discomfort while chewing
Breathing through the mouth
Crowded or unerupted teeth
Protruding front teeth
Top and bottom teeth do not meet when biting down
Top and bottom teeth do not line up when biting down
Drs. Lori and Adam Cohen have helped patients work through all of these issues and many more. Children can find increased self-esteem and a brighter future with early orthodontic care.
Your first visit can be brief, or you can take as much time as you would like to ask questions. We will educate you all about your child's orthodontic situation, treatment options, and potential cost and duration. If your child does not need orthodontic treatment at this time, we will discuss future care and preventative at-home techniques.
This could also be a great opportunity for your child to become comfortable with our team and our office. We would love to get to know you and your child, and ensure you are doing everything you can to protect your child's smile. Call to schedule your appointment at Cohen Family Orthodontics today.