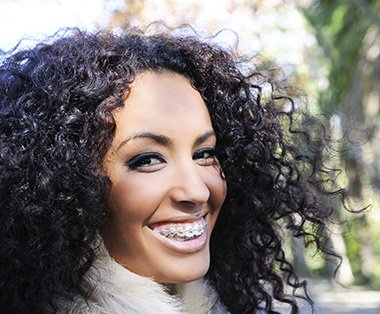 Traditional braces are fixed orthodontic appliances that have been used for years to create stunning smiles. You can correct virtually any problem with traditional braces, ranging from crossbite to overcrowding.
Braces consist of four major elements, including:
The Archwire | The archwire runs through all of the brackets on the teeth. When Drs. Lori and Adam Cohen adjusts the archwire, the wire puts pressure on the brackets and slowly moves the teeth.
Brackets | The brackets are directly bonded to the teeth, and are designed to distribute the pressure of the archwire.
Ligatures | Ligatures, or rubber bands, hold the archwire to the brackets.
Hooks and Rubber Bands | You may notice small hooks on your brackets. These hooks are used to hold rubber bands in place to promote the rapid movement of your teeth.
We use traditional braces for our patients because we are confident that brackets and wires can reverse any orthodontic imperfection. Braces will constantly exert a gentle force on your teeth until you achieve a beautiful, straight smile.
You never have to worry about keeping track of your braces or changing your routine without instruction from your dentist. You can visit Drs. Lori and Adam Cohen once every five or six weeks to modify your treatment plan and learn about your progress.
Braces are 100% YOU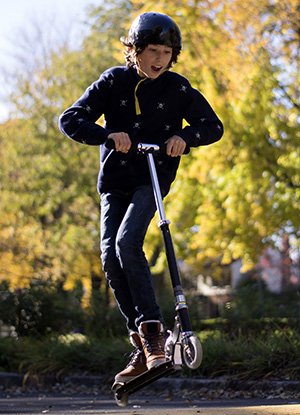 We are dedicated to giving you a braces experience that is well-suited to your needs, style, and personality. If you want to wear daring colors on your brackets, you can choose from a wide array of colorful rubber bands. If you are most concerned about a smooth braces experience, we can discuss irritation-free aligners.
Your braces are completely customizable here at Cohen Family Orthodontics. You can entrust your worries with our staff. Whether you are most concerned about the appearance, treatment length, or comfort, we will cater to all of your needs with our various orthodontic options.
We want to be a part of your smile improvement journey. We'll be with you every step of the way, ensuring an enjoyable orthodontic experience at Cohen Family Orthodontics. Give us a call at the office today!